Really Effective Marketing (REM)
REM are a marketing agency who are all about creating campaigns that capitalise on the most trusted, powerful sales media ever known…word of mouth. The way people buy has evolved and to successfully capture a large share of their business, any marketing approach has to evolve too. Our brief was a tough one – help to market a marketing firm!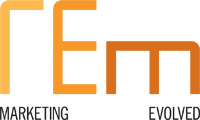 REM wanted their brand to represent creation, progress and efficiency.
We designed a bespoke typeface which develops from the simplicity of the 'R' to the 'E' (progress and efficiency). The 'E' is then turned on its side to create the 'M' (the creativity – with just a  little practicality thrown in).
The strapline drives the point home – that marketing, in this instance, has moved on and is taking a different look at things: originality turns heads, but it also needs to be measured, practical and bullet proof.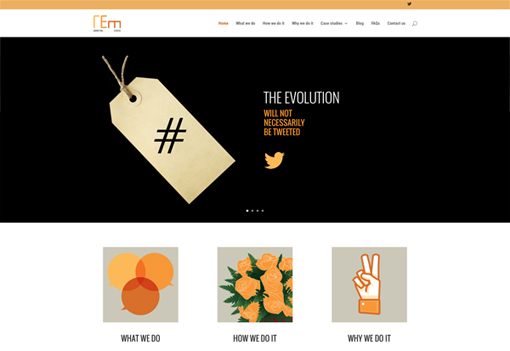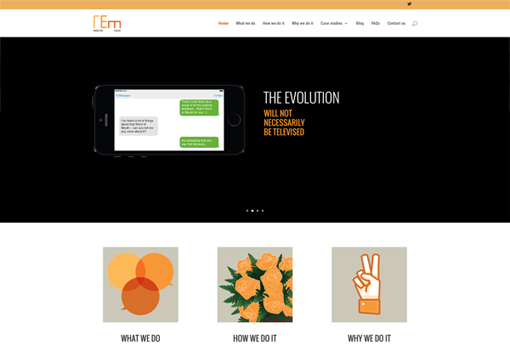 Brandnewcastle worked closely with the decision makers at REM to build on the brand concept of the 'evolution of marketing'. With a nod to the poem and song The revolution will not be televised by Gil Scott-Heron, REM liked the playfulness of the irony in the word play. We used this theme throughout the homepage slide show to underline REM's word of mouth approach: they will not blindly use one specific medium to connect with their clients' target market. How to reach your target audience, respect their space and get them genuinely interested in what you have to say.
This is a technique which requires skill, a lightness of touch and good communication…
Brandnewcastle worked with REM to generate a buzz about what they are doing – this e-shot was only sent to 'warm' contacts to whet their appetite for the scope of what the agency could do for their business. The aim was to drive potential customers to the website and elicit a reaction to all this talk of evolution.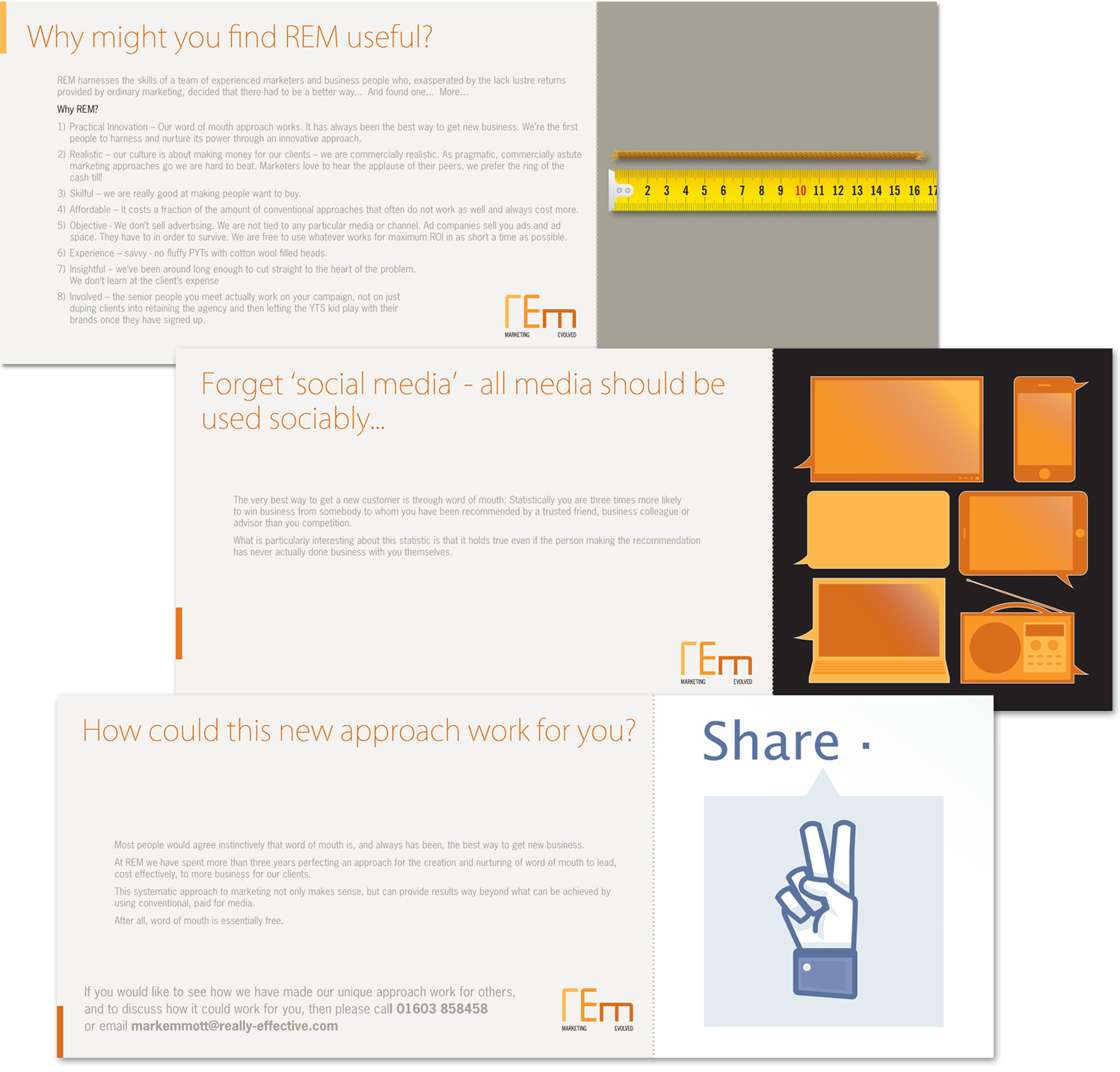 Our services
Brand creation & development
Web design
Advertising
Direct mail
Online promotions
Packaging design
Book & magazine design
Events
Our address
Brandnewcastle
22 Donkin Terrace
North Shields
Tyne & Wear
NE30 2HF